Israel Short Term Apartment Rentals, Israel vacation rentals
*** 10 Minutes from Tel Aviv center and Natanya, 50 minutes from Jerusalem, 40 minutes from Haifa. ***
---
Welcome!!! Herzliya Marina Vacation apartment rentals for short and long term,
Our apartments are located in the must luxury area in Israel, a step away from the beautiful beaches of Herzliya,
coffee shops, bars, many restaurants (some of them Kosher), Luxury "Arena" mall, supermarket and pharmacy, surfing area, yacht sailing club, Reef diving club, spa and more.
Herzliya Marina the best place to stay in Israel
---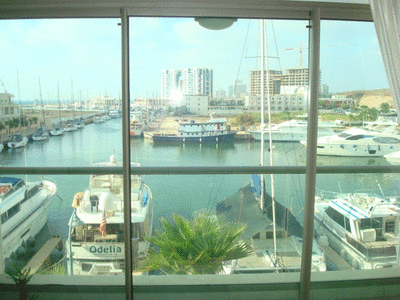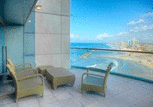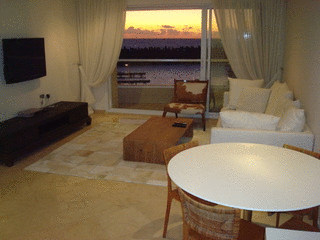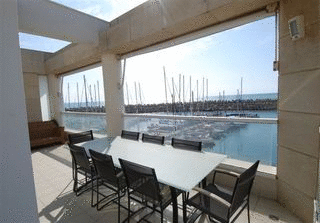 Herzliya Marina Vacation rentals service for short and long term
---
Herzliya Marina, Israel Short Term Luxury Vacation Apartments,
In the last few years many travelers, families and business men find that staying in a vacation apartment while visiting Israel for short term can save them money. Our short term apartments accommodate more guests than a studio hotel rooms and staying in an apartment can save money if you prepare your own meals in the apartment, all apartment have free parking space.

---
Israel, Herzliya Marina Short Term Apartment Rentals,
Our beachfront suites located in the must luxury area in Israel, renting our suites is the best way the save your money and enjoy your stay with a luxury apartment. We can offer our guests suites of 1,2,3 bedrooms in a different sizes. Our short period apartments are 2 minutes from Dan Acadia Hotel. 4 minutes from Daniel Hotel and 5 minutes from Sharon Hotel, so why why pay more when you can get the same beach, nicer view, bigger apartment and pay half the price
Great for high tech companies in the industrial area of Herzliya (walking distance)
---
*Short term 1 Bedroom / Studio Apartments (Starting from 100$-250$ per night)
*Short term 2 Bedroom Apartments (Starting from 170$-330$ per night)
*Short term 3 Bedroom Apartments (Starting from 300$-750$ per night)

Daily rentals (minimum 4 nights in winter time and 10 nights in summer time),

Weekly rentals, Monthly rentals (special price),

Yearly rentals (Best price) furnished or unfurnished apartments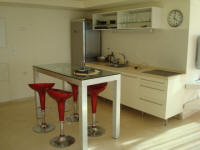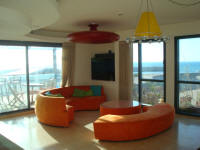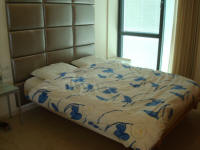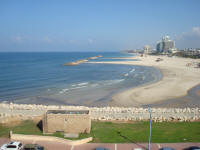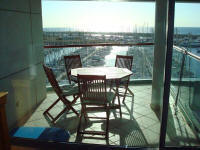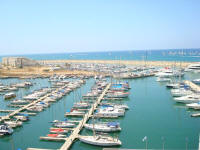 The Benefits of Renting Vacation Apartments Over Hotel Rooms
Israel Short term vacation apartment Rentals service in Herzliya providing more space, well equipped kitchen with cooking tools (sum, pots plates ...), dining to eat and entertain friends, bed sheets and towels, free private parking for each apartment, all apartment has TV cable, internet connection and air conditioning for cooling and heating, Renting our short term apartment rentals give you a complete privacy like at home.
Tenants can use: shared pool, gym and sauna. 24/7 building security. Our apartment rentals are located a step away from the best beach in Israel. And most important short-term apartment rental saves you a lot of money!!!
Good for a couples , family with children, business men and diplomats.
Do you need apartment close to Herzliya industrial area? Israel's silicon valley
(Maskit street, Shenkar street, are the main streets)
our apartment is just a step away from the hi-tech industrial park of Herzliya Pituach.
Holiday apartments for the Jewish holidays: Rosh Hashanah, Passover (Pesach), Sukkot, hanukkah
Our waterfront apartments are comfortable for families and it's a nice way to celebrate the Jewish Holiday in Israel like an Israeli
Soon to come "Ritz-Carlton Hotel", "Herods Hotel"
---
How to book an apartment for short term or long term rental ?
First you need to fill the reservation form with your exact date of your arrival, departure and the number of guests so we will send you available apartments options.
After choosing the apartment we'll send you a contract (English, Hebrew) which will include the terms of rent (date, deposit, payment...).
Thank you for choosing A.A Yafit accommodation
---
Israel Furnished apartments
for
short
and
long term rentals
10 minutes from Tel Aviv and Natanya
AA Yafit - temporary housing solutions for business men, individuals, companies
relocation, diplomat, foreign companies, guests from abroad, domestic tourism, foreign residents,
medical tourism ( Surgery and Treatment in Israel ), pilgrimage to Israel, Herzliya Conference.
Apartment rental for weekly rentals, monthly rentals, six months and for a year ... (start from 7 nights)
Herzliya Marina, Hotel Daniel, Sharon Hotel (hotel apartments)
Luxury apartments and houses for embassies
Apartments: Marina Towers, Laguna, Island, Marina Village, Okeanos Bamarina, Sharon Hotel, Daniel Hotel
---