Israel, Herzliya Marina
Herzliya Marina is the largest, innovative and exclusive marina in the Mediterranean Sea! Herzliya Marina is located on the coast of the city Herzliya, Which is northern to Tel Aviv. The Marina was established in the early 90's of the 20th century and was declared in 1995 as an international port. Since then the Marina is a magnet for thousands of visitors from Israel and abroad throughout the year.
The Marina covers an area of about 500 acres which half of the area is defined for the harbor, the dockyard which has 680 berths vessels of various sizes up to 40 meters long and all the management structures, which include the marina manager, the borders police, the customs, buildings for sea education, a gas station and workshops. The second half includes open public spaces such as recreational and tourism areas, commercial areas and also a breakwater- a mile long that also functions as a promenade.
The marina include 5 complexes of holiday apartments for long and short term rentals, restaurants, cafes and a shopping mall - "Arena" with variety of shops for any necessity like: Supermarket "stop market", Pharmacy "Super Pharm" and more.
The coastline of Herzliya stretches along about 6 km and includes seven regulated beaches and many recreation and tourist sites. In the coastline there is variety of entertainment options including sports facilities, restaurants, cafes and sports clubs. Above the coastline there is continuation of the promenade that connects all the tourist sites and the hotels.
During the summer, many activities take place on the promenade, the Marina and in the beaches: dancing, fair artists, performances, sports competitions and more.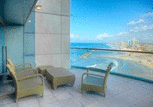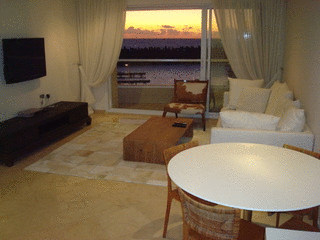 Soon to come in the Marina of Herzliya: "Ritz-Carlton Hotel", "Herods Hotel".